The international organization of paint and coatings, Guild CPO, is taking the first steps to catalyze sustainability action through Osmosis meeting -the first collaborative and voluntary initiative for the paint sector- hosted by Marlies Van Wijhe and Ramon Farrés, supported by Vitex.
On April 25th and 26th, 30 representatives of Guild CPO EMEA paint manufacturing community met in Zwolle to discuss about technology, environmental standards, circularity, trends, regulations, challenges, practical solutions, reporting and  assessment schemes, under the moto 'Alone we go fast. Together we go further'.
Guild CPO EMEA members acknowledge the role of regional peer learning and the exchange of practices/experiences in fostering coherence and engagement towards the strengthening of circular economy. In this context, they affirm their commitment to spurring action for a sustainable business development and a better future for all, through strong collective efforts and leveraging their purchasing power to deliver better and greener paint solutions.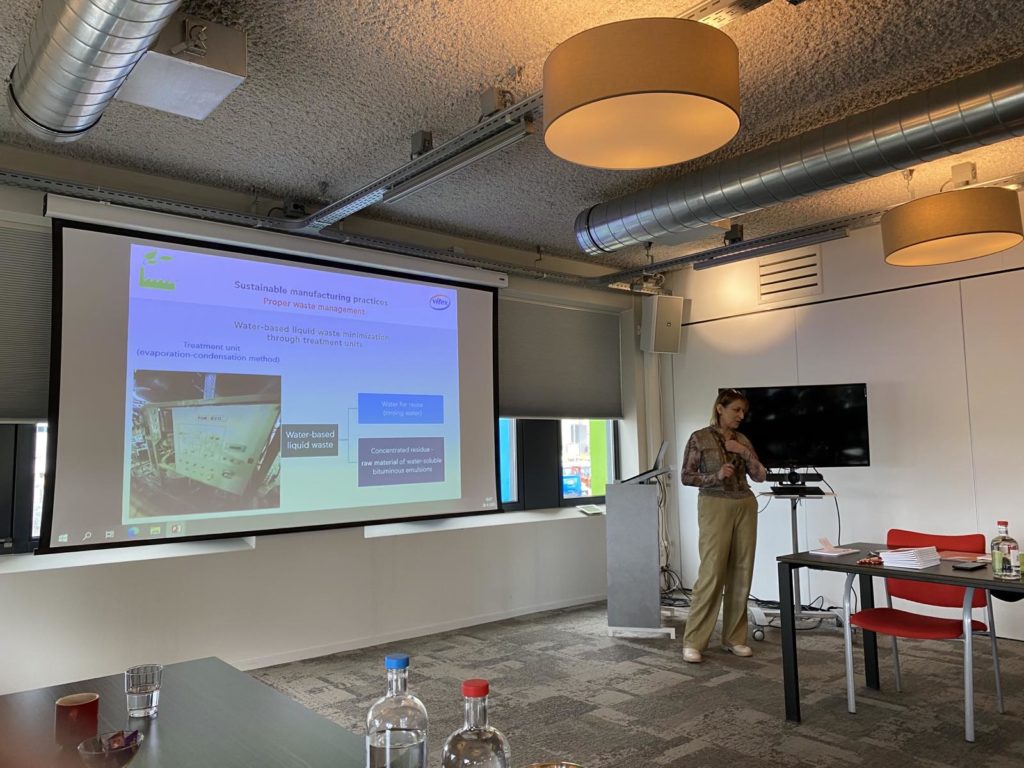 During the 2nd day of the meeting Ioulia Antonakopoulou Sustainability Manager of Vitex and Marina Sofra R&D Manager of Vitex presented actions and best practices that Vitex has design for circularity and sustainable performance. Aristoteles Nikolakopoulos R&D Director, of Vitex stated "Our drive for sustainability and circularity come from our company DNA. The Sustainability Osmosis consensus provide the impetus that we need to act as sustainable catalyst for a better and colorful world."
Guild CPO EMEA members companies attendees:
Beck & Jørgensen – BJ
Blatem Pinturas
Geholit+Wiener
General Paints Group
Grupo Barbot
Guild CPO
Karl Bubenhofer AG
Policolor-Orgachim Group
Van Wijhe Verf
Vitex S.A.