Congratulations for the 6 Major Marathons!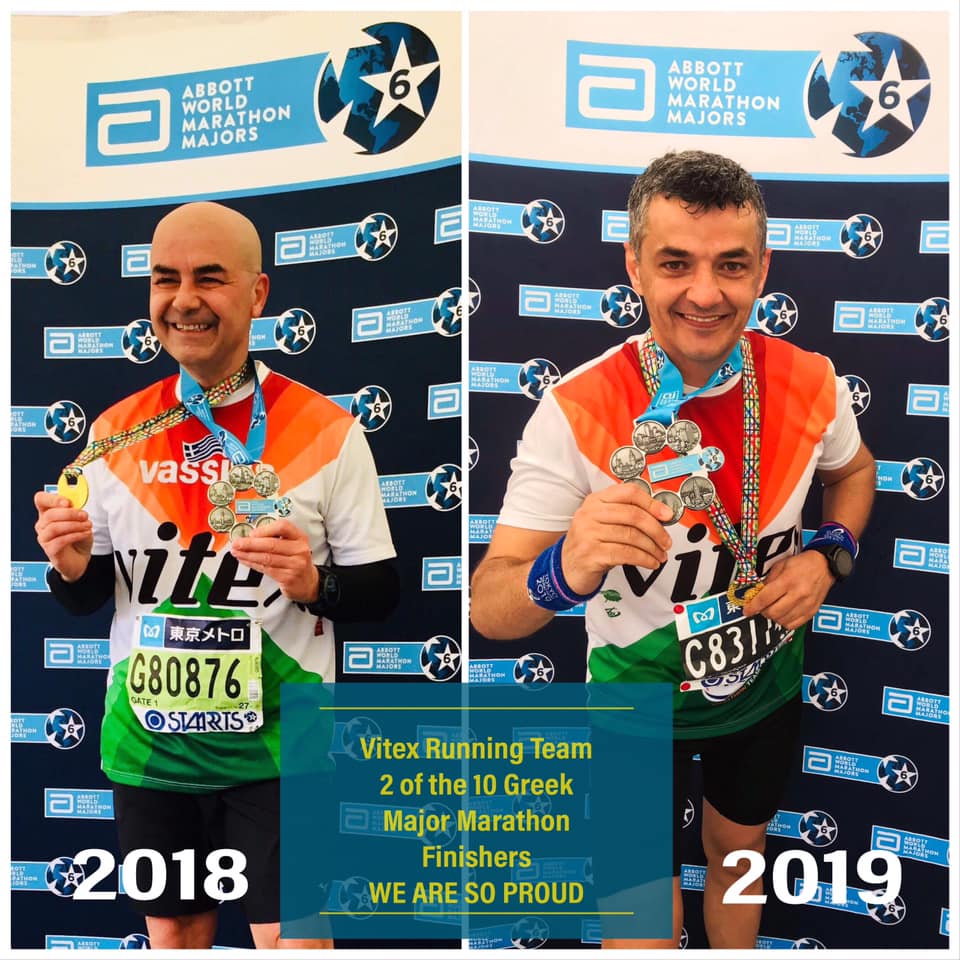 2 out of 10! And they are "our people". We are proud of two Vitex executives, members of the Vitex Running Team who managed to be in the 10 Greek runners that have completed all 6 major Marathons in the world that are part of the Abbott World Marathon Majors (Tokio, Boston, London, Berlin, Chicago & New York).
VITEX RUNNING TEAM
Most of us know Vitex as a paints industry which fills our lives with colors and shades in our homes and workspaces. Well, lately Vitex covers not only walls and other surfaces but also...endless distances! Vitex employees from around Greece alongside the participation of friends and partners created 'Vitex Running Team'.

Vitex Running Team events participation addresses all company employees and also friends, colleagues and customers around Greek territory. These events are vivid and interactive in nature, promote sports and create many joyful moments. We aim to provide reliable information, employee familiarization in new methods of promoting health and wellness and create awareness in important areas that have a healthy impact in our lives.

Under the slogan "Run and Color Greece" and wearing our colorful running gear, the Team harmonically combines color and running. The team's considerable effort is about improving personal boundaries, testing of strength, searching personal limits and experiencing unique running moments. Our incentives build around teamwork, excellent shape, and a clear mind. Each group meeting is a new effort in order to spread the idea of running sports in our society.
Vitex Running Team 2013 - 2014 Participations:

2013 Athens Classic Marathon 10km run
Athens Health Runners Club 10 km & 20km run
9th Great Alexander International Marathon 10km run
Run Greece Ioannina & Alexandroupolis 10km run
1st Nafplion Half Marathon
3rd Athens Half Marathon
2nd Parnona Half Marathon
19th Round of Kyparissia
Spetses Mini Marathon 25km run
32nd Athens Authentic Marathon (5km, 10km, Marathon)
Vitex Running Team 2015 Participations (in addition to those from 2014):
10th Great Alexander 10klm
5th Green Semi Marathon
5 klm Naios Road
9th Ioannina Lake round
4th Salonica Night Semi Marathon
4th Filippeios Road – Vergina Veroia
10 klm Run Greece Larisa
Larisa Ippokrateios
2nd Keratsini Drapetsona off road race
Hope road race
Energizer Night Run
2nd Grigoris Lamprakis road race
2015 Paris Marathon
2015 New York Marathon
33rd Athens Authentic Marathon (5km, 10km, Marathon)
Vitex Running Team 2016 Participations (in addition to those from 2015):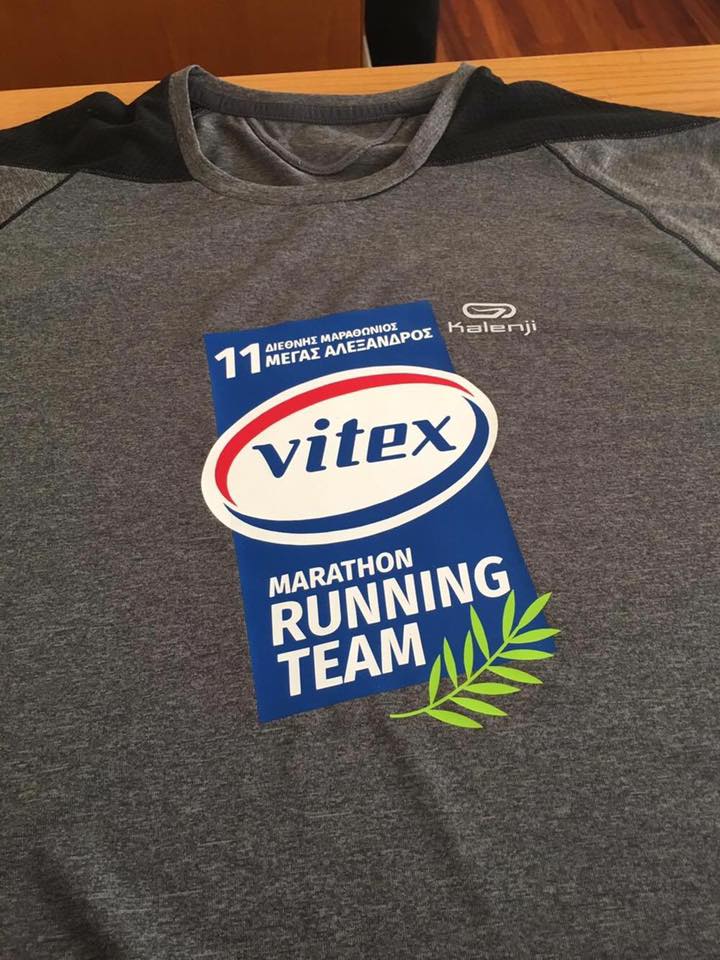 10 klm Kilkis
19th Mpizanios Road
9th Stamatis Stamopoulos Semi Marathon
2nd Giofyri Semi Marathon
5th Athens Semi Marathon
Kallithea Run
2016 Boston Marathon

Ηealth & Safety Αwards 2014

VITEX won the Bronze award under the unit 'Activities/ Wellbeing' for 'Vitex Running Team' in Ηealth & Safety Αwards 2014, organized by Boussias Communications. Vitex will continue to work hard to further develop its practices and policies within its industry environmental, health & safety framework and also support employee and local community efforts and actions that promote health, team effort and well being.